COMICS
Those Were the Days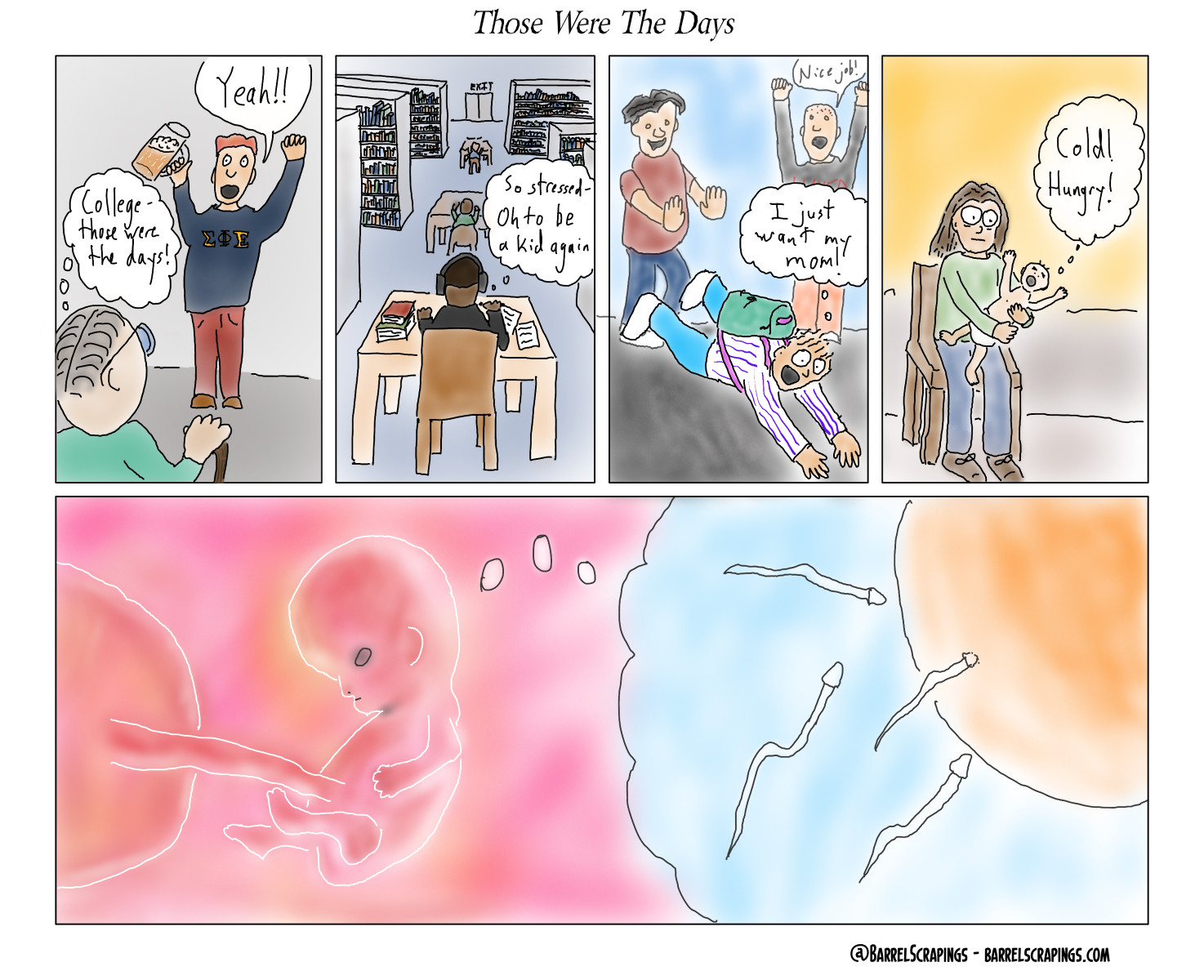 This comic came out of another I was working on; I had the panel with the fetus dreaming of fertilization, and thought it would make a better comic about nostalgia than what I was originally doing.
I used a similar technique as Let's Go Fly A Kite for the fetus (with the airbrush tool rather than the alcohol marker). Although it's a very time consuming process, I thought the technique would give a womblike feeling. In order to provide consistency, I carried that technique through to the other panels.
Time lapse available here:
Photo reference of fetus comes from Adobe. Photo reference of egg fertilization came from YouTube thumbnail.