COMICS
When Social Media Influencers Get Married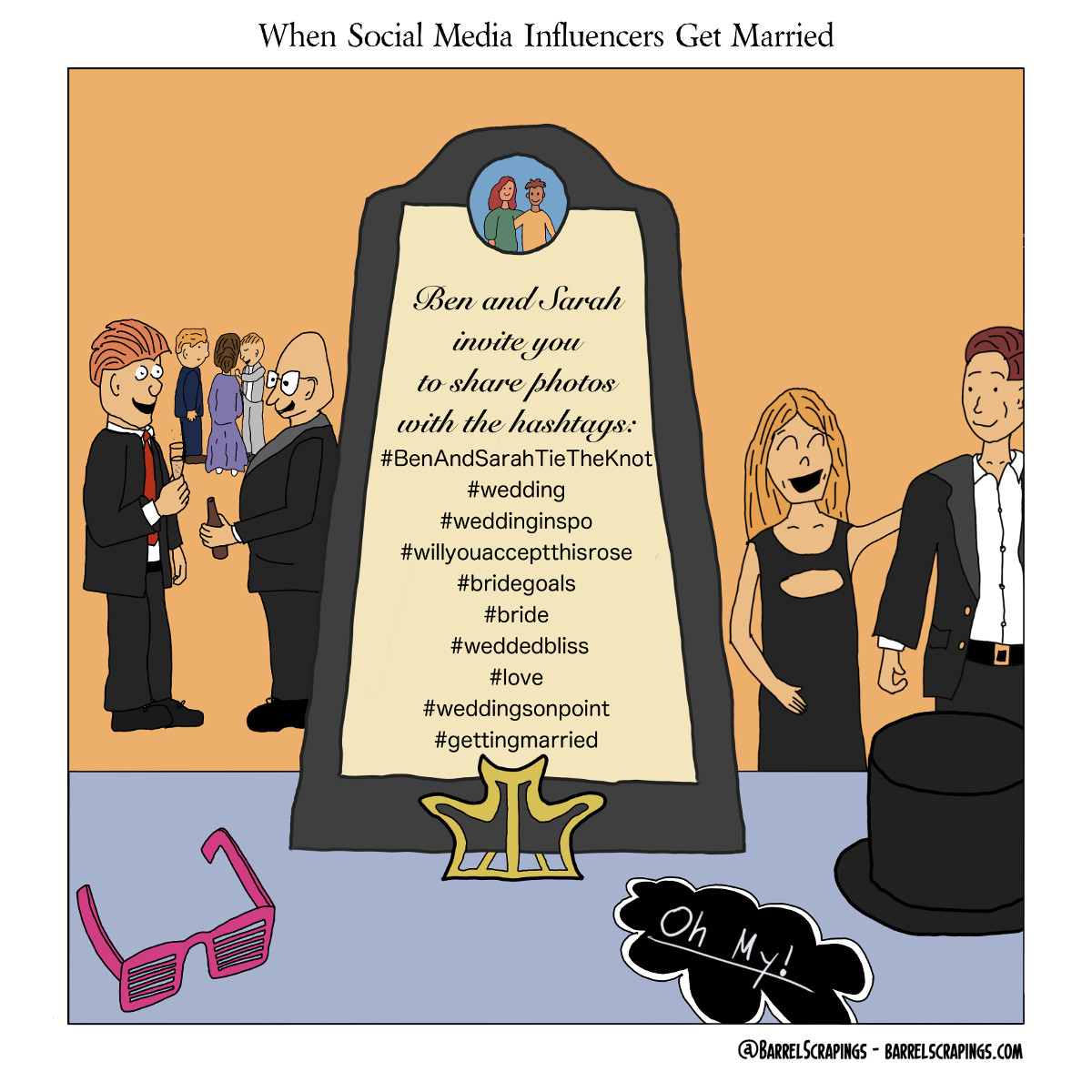 A lot of weddings I've been to have a designated hashtag to collect pictures or posts. Given I've been dipping my toes into social media to post these comics, I thought it would be pretty absurd to apply the same level of hashtags that a lot of social media posts have to a wedding context.
Of course, I'm now a hypocrite because now I also post a large number of hashtags.
Here is a short time lapse of the creation of this comic:
For the full time lapse, see YouTube.
Here is the original idea I jotted down: